Mirena And Pseudotumor Cerebri (Idiopathic Intracranial Hypertension)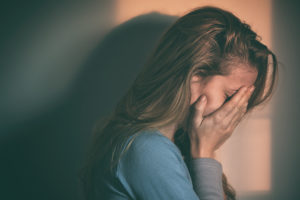 According to the CDC, nearly 62% of women aged 15-44 are using some form of contraceptive to prevent unintended pregnancy. That means that almost 38 million women in the United States are actively pursuing contraceptive methods. Of those 38 million, 14 million use either birth control pills or long-acting reversible methods such as intrauterine devices (IUDs), arm implants or progestin shots.
While these methods successfully prevent pregnancy 99% of the time, many birth control drugs and devices are known to cause adverse side effects. The marketer is required to list known serious side effects on the label in order to keep doctors and their patients informed.
But what happens when a manufacturer deliberately fails to disclose serious adverse effects that were discovered in their clinical studies?
Or that were foreseeable due to the pharmacologic actions of their drug?
It means that these  dangerous side effects will not be associated with that drug because the patients and doctors were not properly warned.
Therefore, these reactions go unreported while patients suffer. Unsuspecting patients can experience a host of negative and even dangerous side effects that sometimes cause long-term damage.
Former nurse-now attorney Elizabeth "Liz" Dudley weighs in on Mirena, one of these dangerous birth control products which is causing a serious elevation in the pressure of women's brains and causing a condition called IIH (Idiopathic Intracranial Hypertension or Pseudotumor Cerebri), which was never warned about by the manufacturer.
What Is Mirena?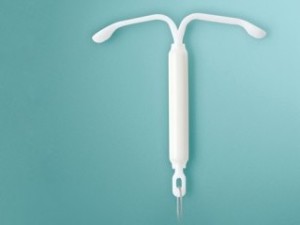 Mirena is an IUD that releases small amounts levonorgestrel, which is a type of progestin, into the uterus over time. It is a small, t-shaped device implanted into the uterus and will prevent pregnancy in 99 out of 100 users for up to 5 years after placement.
More than 2 million women nationwide have used Mirena since it was introduced to the market in December 2000. Its popularity continues to grow, as it is marketed as a hassle-free alternative to traditional forms of oral contraceptives.
Insertion and Removal
Your healthcare provider will use an applicator tube to insert the IUD into your uterus via the cervical canal. The applicator tube is removed, but the IUD will stay in place for up to 5 years, and may be removed at any time.
Dangers Of Mirena
Bayer, the company that markets Mirena, advertises it as a safe and reliable product but fails to disclose some of the more dangerous side effects. Unaware of its potential consequences, doctors are still prescribing Mirena to patients, placing them at risk for many unhealthy and sometimes irreversible conditions, like Pseudotumor Cerebri.
What Is Pseudotumor Cerebri?
Pseudotumor Cerebri or PTC is a false brain tumor, also known as Idiopathic Intracranial Hypertension. The condition occurs when cerebrospinal fluid is produced at a rate quicker than the body can absorb it. This leads to a buildup of fluids in the brain, placing pressure on the optic nerve. Migraines, blurred vision or even blindness can result.
Studies have found that patients using levonorgestrel-releasing IUDs such as Mirena are at a higher risk for developing PTC. Patients using IUDs like this are 7.7 times more likely to develop PTC than patients without them.
PTC Treatment
If PTC is not treated immediately, the resulting vision impairment is irreversible. The available treatments are limited and often offer their own host of adverse side effects. PTC treatment includes:
Diamox: Used to combat edema, Diamox can reduce swelling but may cause dizziness, ringing in the ears, nausea and hearing loss.
Lumbar punctures: A lumbar puncture is a painful procedure in which a doctor inserts a needle into the lumbar region to collect samples or remove an excess of cerebrospinal fluid. Patients with Mirena-induced PTC often need several of these procedures performed.
VP/LP shunts: Shunt surgery entails drilling a hole through the skull behind the ear and then running a catheter from the brain to the abdomen. The excessive cerebrospinal fluid is drained from the brain, but this procedure is invasive and often requires additional revision surgeries throughout the patient's lifetime.
The History Of PTC-Causing Birth Control: Norplant
Mirena is not the first birth control product to cause damaging side effects like PTC. In the early 1990s, Wyeth-Ayerst Laboratories introduced a levonorgestrel birth control system called Norplant. Norplant consists of 6 capsules for implantation underneath the skin of the upper arm.
Between February 1991 and December 1993, the FDA received about 5,800 reports of unhealthy effects in patients using this drug. Of those 5,800, 39 women were diagnosed with PTC, with some experiencing significant vision loss even after their Norplant capsules were removed.
In 1993, Wyeth requested that the FDA add PTC and IIH to the precautions label to ensure that doctors and patients are aware of the potential risk.
Bayer's Negligence

In 1997, Bayer purchased Leiras OY, the company that originally manufactured Norplant. And in 2000, Bayer released Mirena. Although Mirena consists of the same PTC-causing components as Norplant, Bayer neglected to include a warning for the condition.
Bayer was fully aware that Mirena has the potential to cause these irreversible and often devastating side effects. In other countries, the warning for PTC is included on the box and Patient Information Booklet. In the United States, however, PTC is not listed as a risk to this day.
How Does This Affect The Public?
A lot of primary care physicians and OBGYNs are not aware of PTC as it is very rare, so an ophthalmologist will usually be the one to diagnose the condition.
If Bayer included PTC on the warning label, doctors would be widely aware of its risk and consider it when prescribing Mirena. But because many are still not aware that Mirena can cause PTC, it is still frequently prescribed as a form of birth control. Additionally, when symptoms arise, other conditions are often misdiagnosed, as physicians do not know to expect PTC. Because of this, the harmful implant is often left in the body until PTC has progressed enough to cause permanent damage.
Current Lawsuits Against Bayer
According to the FDA, there have been more than 45,000 reports of dangerous side effects, including Pseudotumor Cerebri. Over 6% of those women have needed surgery to correct the problems caused by Mirena. Invasive surgeries take patients from their jobs, families and other responsibilities while simultaneously draining money.
As a result, Bayer currently faces numerous lawsuits. Claimants allege that Bayer is manufacturing and marketing a defective and dangerous device while failing to adequately warn the public. Pending lawsuits claim that Bayer:
Misrepresented the benefits of Mirena.

Understated the complications as "uncommon."

Failed to provide adequate warnings.

Engaged in deceptive marketing.

Purposely concealed harmful side effects.

Breached the implied and express warranties given on the product.
Contact The Dudley Law Firm
---
Bayer's failure to disclose critical information regarding Mirena's adverse side effects has resulted in health problems in thousands of women across the United States. Because Mirena was not approved until almost a decade after Norplant, Bayer was aware that, like Norplant, it would cause a higher risk of PTC.
Excluding PTC from Mirena's warning label is deceptive and illegal. If you or someone you know has developed Pseudotumor Cerebri or other unhealthy conditions after using Mirena, contact the Dudley Law Firm for a free case evaluation and let us help you find the medical specialists to help you recover and get you the compensation that you deserve for your injuries.